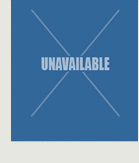 Connecticut Land Use Attorney
Fairfield and New Haven Counties
Zoning - Land Use Variances - Petitions
At the Connecticut law firm of Green and Gross, P.C., our land use lawyers have developed an established and growing practice in land use law. This practice area focuses on promoting responsible development and growth management in southern Connecticut. Our land use attorneys represent both developers and individual landowners and neighborhood and community groups in matters related to land use and development. Contact our land use attorneys at Green and Gross, P.C., to speak with an experienced land use lawyer who understands your concerns about development and land use.
Experienced Land Use Attorneys
We have many years of experience working with local and national real estate developers, individual landowners, and neighborhood and community groups before state and municipal boards, commissions, agencies, and departments associated with land use matters throughout Connecticut. This extensive experience puts us in a unique position to effectively assist developers, homeowners, community groups, and neighborhood associations with respect to variety of issues including, but not limited to the following:
Land use applications before municipal boards, agencies, and commissions
Inland wetlands and conservation matters /applications/petitions for variances
Petitions for regulatory approval
Zoning disputes and appeals
Representing homeowners and neighborhood and community groups in matters related to development
Actions for injunctive relief to enjoin development and conditions and / or activities that constitute a nuisance
Representing community groups opposing eminent domain proceedings
Our commitment to representing organizations, associations, and groups concerned about land use in the region has led us to seek changes in land use regulations before the appropriate governing bodies. We have appeared before the Inland Wetlands and Watercourses Agency to oppose development on behalf of neighborhood and community organizations. We have successfully petitioned for injunctive relief to limit large gatherings in subdivisions and condo complexes. Our land use attorneys have also represented community groups opposing shopping center development in area towns. In all our work, we provide professional and effective representation to our clients, whether they are individual landowners seeking to enjoin large developments in the neighborhood, or large community groups seeking to prohibit the addition of a big box store to their community. Contact the Bridgeport land use attorneys at Green and Gross, P.C., for any matter involving land use or development disputes.
A Connecticut real estate law firm serving New Haven County and Fairfield County, including the cities and towns of Fairfield, Easton, Bridgeport, Milford, Monroe, Newtown, Norwalk, Orange, Shelton, Stamford, Stratford, Trumbull, Weston, Westport, Wilton, Waterbury, Danbury, Derby, Weston and Greenwich.