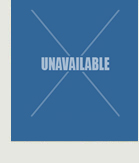 Bridgeport Connecticut Business Law Lawyer
Business Formation – Business Agreements – Business Dissolution
Our business attorneys at the Bridgeport firm of Green and Gross, P.C., provide transactional legal services for all types of businesses. We concentrate our services on business formation matters, business contracts, and employment agreements. In everything we do, we focus on the client's goals and objectives, offer alternatives, and handle your matter promptly and effectively. For a business lawyer who provides clients with options, contact Green and Gross, P.C.
Experienced Business Formation Lawyers
Our business formation attorneys provide services such as:
Creation of LLCs
Creation of partnerships
Expanding existing businesses
Formation of LLPs
Reforming businesses from other states
Revising organizational Documents
Dissolution of businesses
Dissolution of business subsidiaries
Business financing and credit
Linking clients with business resources
Non-compete agreements
Confidentiality agreements
Non-disclosure agreements
Buying or selling an interest in a business
Our clients include large and small businesses, professional associations, partnerships, and other business entities. Because of our many connections within the local business community, we can offer clients resources and contacts that will strengthen their business operations. For a Bridgeport business law attorney who focuses on the outcome of each transaction, contact Green and Gross, P.C.
Bridgeport, Connecticut, business law lawyers serving New Haven County and Fairfield County, including the cities and towns of Fairfield, Easton, Milford, Monroe, Newtown, Norwalk, Orange, Shelton, Stamford, Stratford, Trumbull, Weston, Westport, Wilton, Waterbury, Danbury, Derby, Weston, and Greenwich.