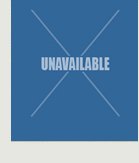 Fairfield Connecticut Residential Real Estate Lawyer
Fairfield and New Haven Counties
At the law firm of Green and Gross, P.C., our attorneys have represented individuals and families in residential real estate matters for over thirty years. We provide prompt, efficient service, including document review and drafting, as well as managing the process of purchasing or selling residential real estate. When problems do arise, our experienced real estate litigation lawyers provide vigorous and dedicated litigation, whether in court, during negotiation, or in arbitration. For an experienced real estate litigator who is highly knowledgeable about real estate matters in New Haven and Fairfield Counties, contact the attorneys at Green and Gross, P.C.
Knowledgeable Residential Real Estate Representation
We represent families and individuals in a wide range of residential real estate matters. Because of our active involvement in commercial real estate matters, our attorneys assist with issues that fall within both areas of practice. We also assist residential real estate clients with matters that evolve into commercial cases.
Our residential real estate practice includes representing individual and families in:
Purchase or sale mortgage closings
Property exchange closings
Conversion of multi-family residences to condominiums
Financing transactions
Creative financing discussions
Boundary line disputes
Easement disputes
Encroachments
Securing title insurance for special circumstances
Ordering title searches
Preparing deeds and other conveyances
Document recording and filing
In addition to representing individuals and families, we serve title companies, mortgage brokers, banks, and other institutions in matters related to residential real estate Contact a highly experienced resident real estate lawyer at Green and Gross, P.C. for skilled representation in all real estate matters.
New Haven County and Fairfield County, Connecticut, residential real estate lawyers serving the cities and towns of Fairfield, Easton, Bridgeport, Milford, Monroe, Newtown, Norwalk, Orange, Shelton, Stamford, Stratford, Trumbull, Weston, Westport, Wilton, Waterbury, Danbury, Derby, Weston, and Greenwich.