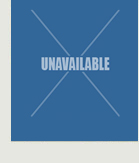 Fairfield Connecticut Civil Litigation Attorney
Bridgeport – Westport – Waterbury – Monroe
At Green and Gross, P.C., we provide our clients an exceptional range of civil litigation services. We represent clients in litigation matters in state and federal courts throughout Connecticut. Our attorneys have successfully represented numerous clients in litigation matters related to their business and personal affairs. We represent and advise clients who are involved or who might become involved in a lawsuit or appeal as a result of virtually any sort of dispute. We help our clients assess their options and make decisions consistent with their goals. Contact a litigation attorney at Green and Gross, P.C. who will help you assess your options.
Comprehensive Civil Litigation Services
Types of Civil Litigation
Our attorneys provide effective representation in virtually every type of civil litigation including:
Breach of contract
Landlord / tenant conflicts
Promissory note enforcement
Commercial collections
Personal injury claims
Construction site disputes
Workers' compensation claims
Divorce and custody conflicts and other family law disputes
Zoning disputes
Business lawsuits
Well-regarded Litigators
Other attorneys in the local legal community have characterized our litigators at Green and Gross, P.C., as well-prepared, thoroughly researched, and capable of highly effective presentation. We are recognized for our ability to skillfully negotiate settlements when they are in the best interests of our clients. Although we are proud of our reputation as strong litigators, we are equally pleased with our record of focusing on clients' needs. We concentrate on what is important to clients, protecting their interests and helping them achieve their goals, whether at a jury trial or in settlement negotiations. Contact a trial attorney at Green and Gross, P.C., if you are involved in a litigation matter, or if you think you might need the services of a trial attorney.
A Fairfield, Connecticut, civil litigation attorney, serving New Haven County and Fairfield County, including the cities and towns of Bridgeport, Derby, Easton, Milford, Monroe, Newtown, Norwalk, Orange, Shelton, Stamford, Stratford, Trumbull, Weston, Westport, Wilton, Waterbury, Danbury, Weston, and Greenwich.