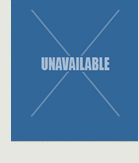 Connecticut Legal Division of Property Lawyer
Trumbull – Fairfield - Westport – Easton – Monroe – Shelton – Danbury - Newtown
Our divorce lawyers at Green and Gross, P.C., understand that achieving a fair property settlement can be one of the most difficult aspects of divorce proceedings. Our attorneys provide clients with thorough investigation, identification, and valuation of marital assets so that the final settlement is fair to both parties. We are experienced working with complex or extensive assets in the context of equitable division during divorce. Let our attorneys use this experience and expertise to help you. Contact the Fairfield County divorce attorneys at Green and Gross, P.C., to discuss your need for a skilled and equitable division of property.
Knowledgeable Assistance with Division of Assets
Dividing property during a divorce can be difficult even if the parties are amicable. Marital and non-marital property must be identified. An appraiser must value the assets. The relative economic status of parties is taken into consideration. Prenuptial agreements about specific property may enter into the final division. Sometimes custodial arrangements for children become part of property division calculations. How alimony is being paid can also be part of the calculations.
When assisting clients with marital property division so that a fair settlement can be developed, our property valuation attorneys use forensic accountants, investigators, business valuation experts, and appraisers. The work of these professionals allows us to be confident that property is correctly identified and valued. We ensure that assets such as pensions, health insurance, 401Ks, real estate and other real property, and assets including jewelry, antiques, and art are considered in the determination of marital property value.
In addition to valuing marital property, we assist clients in dividing property in a non-marital context. When there has been a long-standing unmarried or cohabitating domestic relationship, dividing the property from that arrangement is often a possibility. Our lawyers explore the possibilities of each situation to develop a property settlement that represents the best outcome for our clients. Contact a Connecticut property division attorney at Green and Gross, P.C.
New Haven County and Fairfield County Connecticut legal division of property lawyers serving eastern Connecticut, including the cities and towns of Fairfield, Bridgeport, Easton, Milford, Monroe, Newtown, Norwalk, Orange, Shelton, Stamford, Stratford, Trumbull, Weston, Westport, Wilton, Waterbury, Danbury, Derby, Weston, and Greenwich.