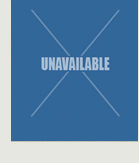 Connecticut Elder Law Attorney
Our elder law attorneys at the Fairfield County, Connecticut law firm of Green and Gross, P.C., assist individuals and their families with targeted legal services for senior citizens. Elderly persons need specific types of legal representation to deal with and plan for situations that are unique to them. Our attorneys have the experience and special training that allows us to provide comprehensive legal services to the elderly. Contact our skilled elder law attorneys at Green and Gross, P.C. to discuss your legal needs.
Elder Law Planning Tailored to Your Needs
Planning for the Future
Much of our elder law practice focuses on planning for the future. We provide comprehensive estate planning services, including the drafting of wills and all types of trust instruments. In addition, we assist families and individuals with retirement and general financial planning, long term care planning, and the development of asset protection plans. We draft documents that indicate preferences for treatment, care, and financial management in the event of temporary or permanent incapacity, such as living wills, health care directives, and durable powers of attorney.
Conservators
Several of the lawyers at Green and Gross, P.C., frequently serve as court-appointed conservators for elderly persons who have not provided instructions through a durable power of attorney or other planning document. Occasionally, the named guardian or conservator is unable to fulfill the responsibilities of the position, and the court must appoint another conservator. As conservators, our attorneys serve as decision-makers for the financial and personal affairs of elderly individuals. We are well-positioned to identify important needed services for the elderly, as our attorneys are involved in social service agencies in the community. We know what services are available, and frequently refer both the firm's clients and our court-appointed clients to agencies providing appropriate services for the elderly. Additionally, if a client or loved one experiences nursing home care negligence, our skilled litigators can help rectify the situation.
Contact an experienced and knowledgeable Bridgeport elder law attorney at Green and Gross, P.C. We help the elderly and their families plan for the future.
Connecticut elder law attorneys serving New Haven County and Fairfield County, including the cities and towns of Fairfield, Easton, Milford, Bridgeport, Monroe, Newtown, Norwalk, Orange, Shelton, Stamford, Stratford, Trumbull, Weston, Westport, Wilton, Waterbury, Danbury, Derby, Weston, and Greenwich.