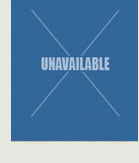 Fairfield Connecticut Probate and Estate Planning Attorney
Fairfield & New Haven County
In our estate planning and probate practice at Green and Gross, P.C., our attorneys help clients plan for the orderly disposition of their property, either before or after death. A properly crafted estate plan provides for the distribution of assets to designated beneficiaries; minimizes taxes and expenses; names guardians for minor children; protects assets; and indicates health care preferences for the end of life. We have the experience and knowledge to assist clients with complex estate planning and probate matters, including advising them on wealth preservation strategies within the framework of tax and probate laws. Contact the estate planning and probate attorneys at the Fairfield County law firm of Green and Gross, P.C. for the assurance that a well-developed estate plan can provide.
Estate Planning Tailored to Your Needs
Trusts
Establishing a trust is a common approach to asset preservation. Our estate planning attorneys establish a variety of trust types for individuals and families, including:
Revocable trusts
Irrevocable living trusts
Life insurance trusts
Legal Wills
Marital deduction trusts
Special needs trusts
Family limited partnerships
Living wills
Caring for the Family
Part of estate planning is to determine who will care for minor children, disabled adults, and seniors no longer able to manage their own affairs. Our skilled and caring lawyers ensure that all contingencies are considered, and help clients with naming guardians for minor children and adult children with special needs. We also assist clients with durable powers of attorney, which can designate who will manage affairs later in life should the client become incapacitated. If clients do not plan in advance for this possibility, the court will appoint a conservator to manage the financial and other affairs. Our estate planning attorneys are frequently appointed to be conservators by the court. We also petition for the removal of guardians and conservators if they become unable to carry out the duties for which they are responsible.
Caring for Yourself
We assist clients with the development of plans to provide for their own care. In addition to general retirement planning, we draft living wills and medical directives, develop health care, nursing home, and long term care plans. In developing these plans our lawyers work closely with clients to preserve assets wherever possible.
Executors and Probate
Our estate planning attorneys are frequently named by clients as executors of an estate, or assist executors with the probating of an estate. In both cases, we ensure that the wishes of the decedent are carried out. We carefully identify and value assets, pay taxes and other debts, and distribute property as indicated by wills or trust documents. Our Connecticut estate planning attorneys are knowledgeable about inheritance rights and when a conflict arises over the provision of assets in estate planning documents, such as a will contest, we provide diligent and skillful litigation services to resolve the dispute.
Contact our Fairfield probate and estate planning attorneys at Green and Gross, P.C. We provide estate planning services tailored to the specific needs and circumstance of our clients.
A Connecticut estate and probate law firm serving New Haven County and Fairfield County, including the cities and towns of Fairfield, Easton, Bridgeport, Milford, Monroe, Newtown, Norwalk, Orange, Shelton, Stamford, Stratford, Trumbull, Weston, Westport, Wilton, Waterbury, Derby, Danbury, Weston and Greenwich.